General information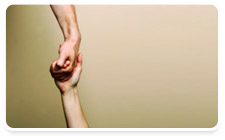 Volunteering or completing training abroad implies exciting experiences, accepting challenges in a totally new environment and making an experience that will last all of your life.
You have the opportunity to learn another language, to get to know another culture and to make new friends. You can offer your help to people in developing countries or participate at a big farm as farm hand or follow a training in the hospitality sector.
You learn to work in a team, you improve your communication skills, you learn to understand people who are living in bad conditions, and much more!